JOYSWAY DRAGON FORCE 65 V6 VERSION ARTR SAILING YACHT
Big fast racing RC sailing boat for adults.
The Joysway DF65 is by far currently the best selling RC yacht in the world. The reasons are as simple as the concept and design itself, which was developed in collaboration between Joysway and top RC performance yacht designers. Sleek lines and competition-developed sails make the DragonForce 65 race, perform and compete in all wind conditions!
The boat is based on the ICE design with an ABS hull, profiled aluminium fin and molded plastic rudder. The A rig that comes with the boat is a full sized, fractional low aspect rig with carbon spars and a ball raced gooseneck.
The DF65 is a recognized competition RC yacht that can be sailed at many clubs and events all over the UK and EU.
The DF65 RTR Version is shipped with everything necessary to get started. Preinstalled servo's, preassembled booms, sails, fittings etc. All you need to do is assemble the spars , mast, hang the sails and add 8 x AA batteries.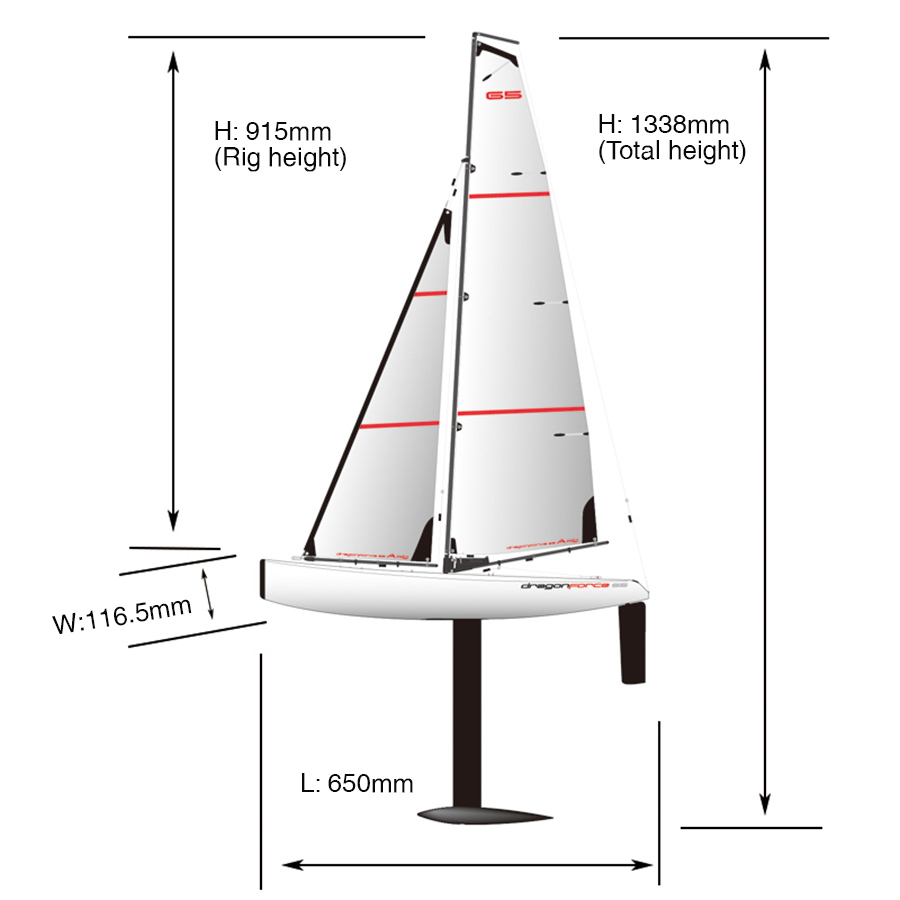 Specifications
Length: 650 mm
Beam: 116.5 mm
Rig Height: 915 mm
Overall Height: 1338 mm
Total weight: 1200g (Batteries not included)
Sail Area (Mainsail): 1460 cm2
Sail Area (Jib): 766 cm2
Sail Area (Overall): 2226 cm2
Hull Material: Molded ABS with painted finish and logo sticker

Please Note: Radio gear not included.
What's Included
Fully Painted, Moulded ABS Hull

50 micron mylar film racing sails with painted flow stripes and logo

Extruded carbon fibre mast and boom tubes

Extruded aluminum keel with zinc alloy ballast bulb

Metal geared digital rudder servo and fast, powerful sail winch

Display stand (Moulded plastic and glassfibre tubes)